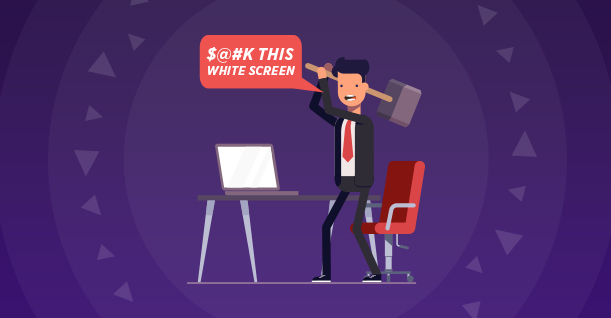 One fine morning when you log into your WordPress and see nothing but a blank screen.
Chances are that you have finally been introduced to the infamous WordPress White Screen Of Death (WSoD) error.
The error got its name from the fact that it shows no error message or warnings on the screen – just a white blank screen. Fortunately, over the period of time, many developers have identified the possible causes behind this error, and in this article, I will explore all the major causes as well as possible fixes of the problem.
Full article: How to fix the dreaded WordPress White Screen Of Death